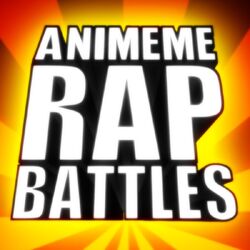 Animeme Rap Battles, or ARB, is a spin-off series of Animeme. It normally consists of two similar memes who rap against each other while engaging in a physical fight. Its first episode was launched on July 1st, 2013.
List of Rap Battles
Edit
Animeme Rap Battles is based off the famous web series Epic Rap Battles of History.
Alex Negrete revealed that Season 2 could be about 20 rap battles.
Ad blocker interference detected!
Wikia is a free-to-use site that makes money from advertising. We have a modified experience for viewers using ad blockers

Wikia is not accessible if you've made further modifications. Remove the custom ad blocker rule(s) and the page will load as expected.